ABOUT US

MLOVE is a global community that shares a passion to drive the future of Mobility, Internet of Things and Smart Cities.
Since 2010, MLOVE is creating inspiring event experiences like at a 400-year-old castle North of Hamburg, Germany, or at amazing locations in Silicon Valley or Barcelona. MLOVE Salons are organized locally in various cities like Singapore, Tokyo, Vienna, Dublin, London and Austin.

MLOVE events bring together CEOs, CMOs, innovators and startup entrepreneurs from across multiple disciplines to share, learn and cross-pollinate ideas with an array of scientists, artists and other thought leaders.
The events are designed to maximize the opportunity of sharing life-changing services and applications that can impact us all for the better. An important part of the events are are creative collisions, provocative insights and some part of an collaborative un-conference.
---
---
Editors
Harald Neidhardt
Editor & Curator of MLOVE.com
Founder of MLOVE
Harald is the Editor in Chief and Curator of mlove.com. He is passionate about the Future of Mobile and its opportunities for society, brands and entrepreneurs.
He created the MLOVE ConFestival as an inspiring global event series that brings together thought leaders and startups in a interactive format. Harald is a Co-Founder of Smaato – a pioneering mobile advertising company headquartered in San Francisco where he was CMO for 7 years. Prior, he was leading award-winning digital agencies in Europe and the USA.
Harald is a frequent speaker on mobile innovation and was named a "Top 50 CMO on Twitter" by Social Media Marketing Magazine, a "Marketing Maven" by NBC and a "NEXT 100 Top Influencer of the Digital Industry" by German magazine Wirtschaftswoche.
Follow Harald on Twitter: @hneidhardt
---
Team
Sissy Löffler
Project Manager – MLOVE Future City Campus
sissy@mlove.com
Jana Glowienka
Marketing
jana@mlove.com
---
Contributors
Ewa Okolski
Editor
Ewa supports MLOVE as editor and trend spotter for a creative festival program.
For her MLOVE is a great opportunity to establish an event with unique format, dedication and creative management – which still offers best networking and business opportunities for all participants.
Madelynn Martiniere
Editor, Silicon Valley
Madelynn Martiniere is a storyteller, community engineer, and technologist with expertise in developing engaging experiences both online and off. She is a frequent writer and presenter on the future of technology, and teaches classes on crowdfunding and design thinking.
In her career she has helped innovative companies raise over $1M in crowdfunding campaigns, and facilitated partnerships, sponsorships and press with leading technology giants. Currently she runs a technology consulting and services company, Spark Plug Labs. She is passionate about collaborative consumption, open source technology, and social entrepreneurship.
Follow Madelynn on Twitter: @creativetaboo
Ben J. Bickford
MLOVE APAC Ambassador in the Asia Pacific region

Since 2008, Ben has been hosting digital industry networking events for the peak Mobile Industry association known as Mobile Monday in Australia. Ben is a Director and Co-Founder of Mobile Monday Australia, which runs events across five cities in Australia including Brisbane, Sydney, Melbourne, Adelaide and Perth and is part of Mobile Monday Chapters globally which run events in over 150 major cities around the world.
Ben founded bionic corporation to provide strategic advisory and solution-based consulting services to a discerning selection of global clients. For over thirteen years, bionic corporation has helped clients innovate their businesses leveraging strategies and expertise including innovative Web, Mobile, Social Media and IP Media solutions for measurable business results.
Jan C. Rode
Editor
Jan C. Rode is a digital native by heart and helps companies and individuals to use new media technologies for their goals.
During his career he worked as a marketeer at Volkswagen, consultant for Deutsche Post DHL and as press officer. Today he runs his own business as "Medienlotse" (media pilot) and offers services as consultant, content strategist, editor and journalist.
Additionally, Jan helps to educate future media, sports and event managers at various private universities throughout Germany. Sport has also a big impact on his daily life: Being a massive sport fan Jan worked for Infront during the FIFA World Cup and hold talks about sports marketing during the worldwide Social Media Week.
Follow Jan on Twitter: @jancrode
Melinda Green
Editor
Melinda Green is a copywriter, content strategist, editor, blogger, and journalist.
To put it succinctly, she writes. As the curator and editor of MLOVE.com and MLOVE.tv, Melinda brings over a decade of experience in the written world and an intense passion for mobile. Melinda serves as both Director of Business Development and Copy Director for Inphantry, a boutique interactive advertising startup where she works with international clients such as PUMA and Bombay Sapphire, as well as several rising tech startups based in the United States.
She also serves as the online strategist and content lead for Together, an annual electronic music and technology festival in Boston.
Follow Melinda on Twitter: @greenmelinda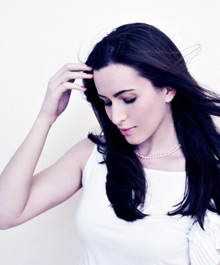 Elizabeth Burke
Editor
Elizabeth Burke is the Managing Editor of The Levo League, a professional community and recruiting platform for women 1-10 years into their careers.
She has a BA in Economics and Psychology from Columbia University. After two years in Media at McKinsey & Co., Elizabeth did a stint at New York Magazine as a manager in the research department before coming to The Levo League. A transplant from Washington State, Elizabeth lives in the heart of Manhattan.
An avid reader, data-spelunker, and lifelong bluegrass singer.
Alon Alroy
Editor
Alon is the Co-Founder and Chief Marketing & BizDev at Bizzabo, an early stage internet startup developing an award-winning networking app for events, conferences and meetups.
Prior to founding Bizzabo, Alon was a senior analyst and personal assistant to chairman at Plenum, a private investment bank. He also served as the Chief Operations Officer at AYADR Investments, dealing with and managing investments in real estate and high-tech markets.
Graduated with honors from the Interdisciplinary Center Herzliya , where he studied for a BA and LLB in Law & Business Administration and participated in the prestigious Zell Entrepreneurship program.
Alon is a scuba diver, snowboarder, aspiring poker player and a natural networker, fulfilling his passions for connecting people, technology and adventures.
Gabriella Draney
Editor
Gabriella Draney is Cofounder and Managing Partner of Tech Wildcatters, a Top 10 seed accelerator for technology startups. Most recently she was with HP Growth Partners, an early stage venture fund in Dallas, where she served on the Board of CelAccess. She co-founded an aircraft scheduling software company in 1998 that ended in a profitable exit, then went on to work for Morgan Stanley in private wealth management.
True to her entrepreneurial roots, she left to follow her passion for nutrition by opening a specialty foods retail store, and simultaneously spent three years consulting with numerous Dallas-based startups on strategic planning, finance and fund raising.
Gabriella received her MBA in Strategy & Entrepreneurship from Southern Methodist University as a Cox Distinguished Merit Scholar, during which she interned for Silver Creek Ventures. She graduated Magna Cum Laude from the University of North Texas with a BBA in Finance.
Gabriella currently serves on the Board of UNT's School of Arts and Sciences, the Dallas Regional Chambers' Innovation Council, and the newly formed Mayor's Star Council and Digital Strategy team. She lives in Dallas with her son Philip.
René Bellack
Editor
René Bellack is Vice President Client Services – Telecom Practice Group Germany – at Nielsen, a global information and measurement company with leading market positions where he is responsible for driving integrated solutions to be delivered in the telecoms vertical as well as positioning and leveraging Nielsen´s thought leadership in mobile – internally and externally.
Prior to joining Nielsen in February 2012 René worked as Vice President Business Development EMEA & General Manager Germany at Out There Media – an international leader in Mobile Advertising – where he has been responsible for expanding the company's global footprint.
René spent six years at Vodafone, where he looked after marketing for Mobile TV, Gaming and Sports, News & Entertainment services on Vodafone live! before becoming the Head of MediaService & AdManagement for Vodafone MediaSolutions! in 2007.
He holds a degree in Business Economics fromUniversity of Cologne.
An evangelist for all things mobile, René is a frequent speaker and panelist at conferences internationally. He has been a passionate and fierce supporter of MLOVE ever since its 2008 inception, and continues to serve as an advisory board member.

Sebastian Weiss
Design
Sebastian created the mlove.com site design and has been supporting MLOVE in many creative aspects. He designs digital communication and interaction between brands, media and customer. He has been active in the digital area since the early nineties.
He supported numerous companies from the telecommunication, financial and insurance branch, FMCG, media and publishing during their formation and development of B2C and B2B activities in the form of content and community portals, sales and shopping plattforms and development of further digital operation.
Follow Sebastian on Instagram: @le_blanc