Design Thinking: Accelerate Your Business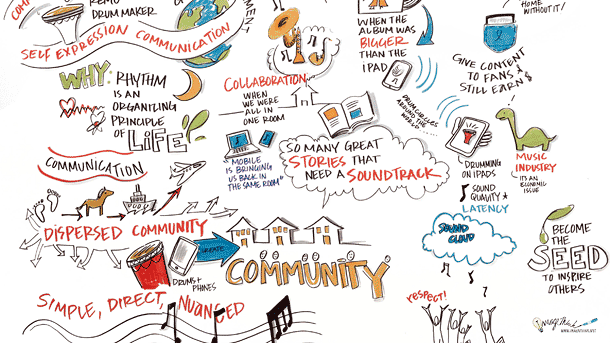 So how can you grab opportunities to accelerate your company to the next level in mobile? A question asked by founders and CMOs alike – charged with pushing a mobile strategy with engaging user experiences.
We experienced just now, how a photo uploading service with links into your social networks crushed it and put the big blue Goliath in a corner to make a move. Silicon Valley VCs so far did look most favorably on platforms, backend systems. Well, the mobile cloud is here but winning is happening on the front-end of the smarter screen!
Other services before (like flickr no less) that once has exciting exits in their prime just lost it when they where still in the position to take the lead in mobile while their brand was hot. Well branding and #winning in online is no longer a guarantee to strike it out in the new-new age of Mobility.
In my humble opinion, the beauty and simplicity of Instagram with a well thought through and engaging service design was the winner – yes the filters are cool, but frankly not unique. What is unique was its quirkiness that made it fun to become an instant iPhotographer with simple editing functions to become the next digital Warhol and reaping your 15 GB of fame with 55,000+ followers.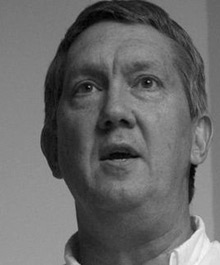 "Apps must die" is the controversial position of Scott Jenson, Creative Director of frog design (www.frogdesign.com) – Instagrams investors and founders might beg to differ. We are on the verge of new services and opportunities that are driven by design. Frog design should know best – Founder Hartmut Esslinger pushed frog on the map with helping Apple, Next, Lufthansa and many more brands to use industrial design to make a dent in the universe.
Scott is proclaiming apps and services that are discovered on the fly and added automatically to the capabilities of our smart-phones – but also out of home media like billboards and bus stop signage. App discovery is a hot bed right now and it becomes harder to stand out if your mobile service is not remarkably well designed.
"I feel very strongly that this type of discovery service will be the next Google in a few years time," writes Jenson, which career before frog included stints at Apple (working on Newton) and Google UX.
Amish Patel (http://letapel.com/) is one of the most humble guys you can get to know from Microsoft. After spending a handful of years as the touch interaction design program manager for the Windows group, he has recently moved on to help define the user experiences surrounding the Microsoft Kinect technology. His is a frequent speaker at venues like SXSW or MLOVE and is continually thinking deeply about how to design the interactive languages we use control our future interfaces.
"I work to explore how the next generation of interface experience can accept, understand and enhance our most primary human senses and abilities – in hopes to one day guide new digital experiences spanning across health, education, retail, … to gaming, and immersive media consumption" stated Amish Patel, a proud native of Toronto, Canada.
Today Kinect comes paired to the XBOX experience, one designed for family fun and living room entertainment– but this is only the tip of the iceberg. Kinect is possibly the key used to unlock the next frontier of more natural user interfaces and on our way to use Iron Man style interaction with the content, media and services that surround us all.
When Mobile becomes the remote control to our lives this might as well be a touch less interface connected to our smartphone and/or our sneakers.
Excerpt of an original write up published April 17, 2012 in VentureBeat.
Engage & Get Inspired
So where do you stand recognizing this rapid innovation driving us into the new Age of Mobility?
We like to invite you to be an active participant in the dialog of startups and enterprises, agencies and artists, thought leaders and UX designers:
MLOVE ConFestival USA, Monterey, April 24 – 26, 2012 or
MLOVE ConFestival Europe, South of Berlin, June 27-29, 2012
We learn from cross-pollination and the exchange of exciting ideas about the Future of Mobile – be inspired!
Comments